Prince George has been the subject of his father's latest interview during his two-day trip to Vietnam this week. Prince William admitted that, despite his royal title, parenthood still gets to him like any other father.

The Duke of Cambridge recently dropped by Talk Vietnam, a Vietnamese talk show in English, where he spoke about raising two kids, 3-year-old Prince George and 1-year-old Princess Charlotte.

Prince William shared that he "struggled at times" despite having a greatly supportive wife and partner in Kate Middleton, Duchess of Cambridge, who he calls "an amazing mother and a fantastic wife."

"The alteration from being a single, independent man to going into marriage and then having children is life-changing," the 34-year-old royal said. "George is a right little rascal sometimes, he keeps me on my toes, but he's a sweet boy."

Not only is Prince George the third in line to succeed his paternal grandmother, the Queen Elizabeth II, after his father, Prince William, and grandfather, Prince Charles; his birth also recognized the first time since Queen Victoria's rule that three generations of immediate heirs are alive all together.

"And Charlotte, bearing in mind I haven't had a sister, so having a daughter is a very different dynamic. I adore my children very much and I've learned a lot about myself and about family just from having my own children," Prince William further explained.

The Duke of Cambridge also admitted that he still needs to get used to the fact that there is a girl in his family, given the circumstances that he did not have a sister while growing up.

"Having a daughter is a very different dynamic," he said. "So I'm [still] learning."

With Prince William raising his own family and deeming fatherhood as "fantastic" and "very important," he believes he has gained a significantly different point of view in life.

"I worry about the future more," he explained. "When you have something or someone in your life to give the future to, I think it focuses the mind more about what you're giving them. I would like [my kids] to grow up with more simple aspirations. I think there's a lot of huge aspirations and people living with an enormous amount of stuff that they don't necessarily need."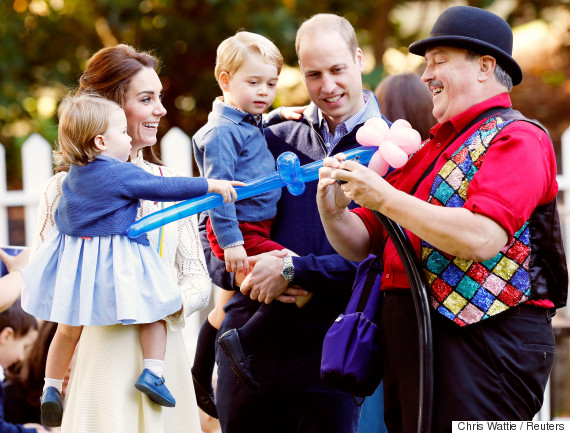 His Royal Highness added that he prefers for George and Charlotte to grow up in a simpler manner, with a simpler outlook in life and to not give in to materialism. He also believes that the children should be capable of tending to the needs of those around them as well as giving treatment that they themselves want to receive.

Prince William made his trip to Vietnam to increase awareness regarding the adverse effects of illegal wildlife trade, due to the fact that such country remains one of the main centers for trafficking wildlife goods. He stated that, while the U.S. and China have already banned these activities, the U.K. is yet to "consider it."